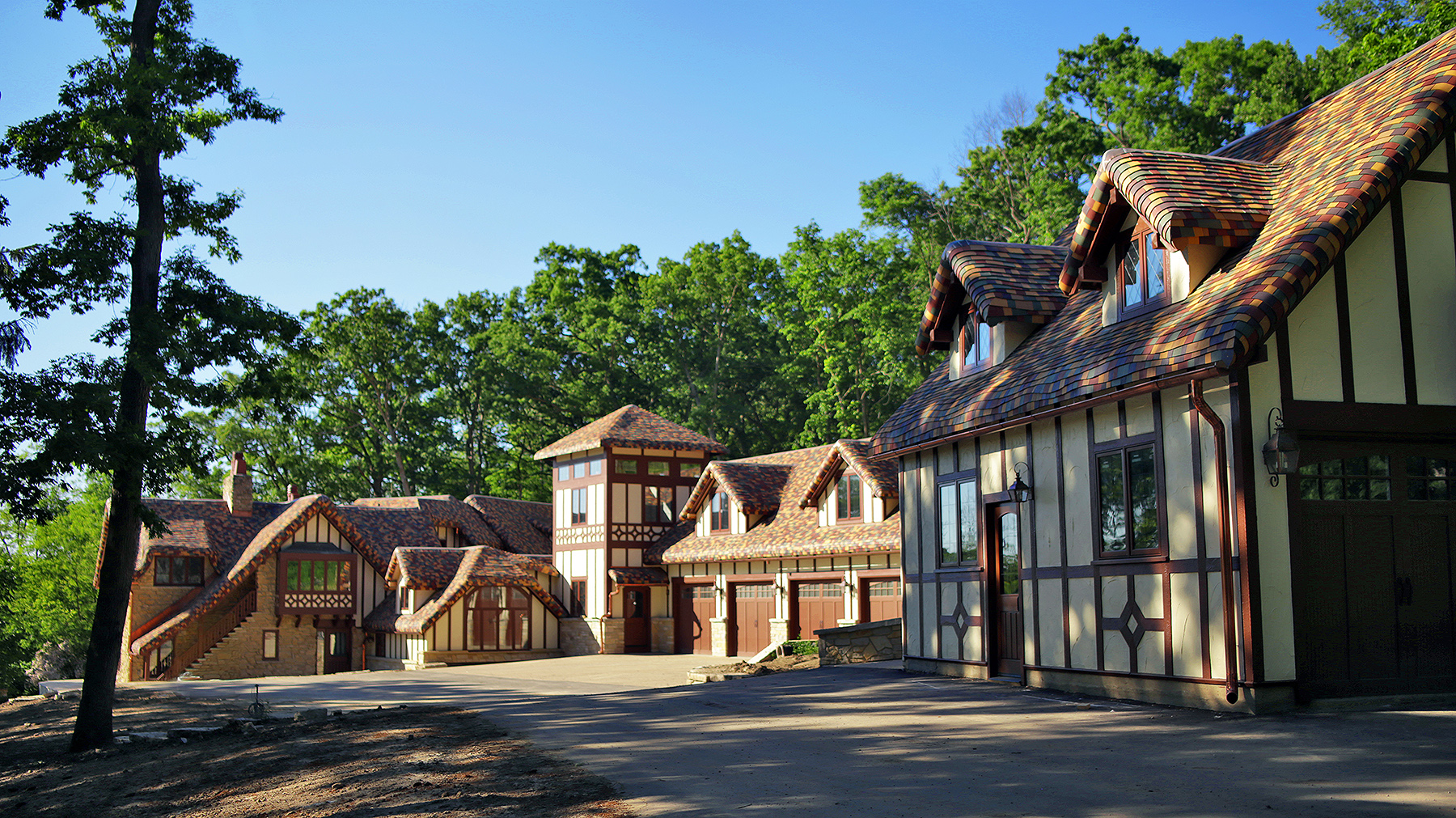 Custom Wood Shingles & Shakes
With over 40 years of experience, Custom Shingles has been a premier provider of decorative wood shingles. We specialize in helping builders, architects and homeowners realize complex designs through cutting, shaping and steam-bending individual shingles and shakes.
We can provide you with high-quality individual shingles, pre-assembled fascia boards or gable sections. We can also assist with the design and installation processes, whether it's by sending our team to your location, or by working closely with a local contractor, engineer or architect.
Our work and our products have been featured in leading publications such as Veranda, Country Living, Better Homes and Gardens, Vogue and more. For more information about how we can help you on a new build, renovation or historical recreation project, get in touch with one of our friendly, knowledgeable representatives today.
Our most popular products are our custom Cedar shingles and shakes. Ideal for both roofing and siding applications, our shingles and shakes can be cut and bent to your specifications. Western Red Cedar is the most typical, though Alaskan Yellow and Eastern White are also available. Shingles have a smoother and more uniform appearance, while shakes are rougher and have more rustic charm. We also sell pre-bent wood shingles and roofing components, including our Country Cottage Roof system. Use our products to create unique architectural features such as curved eaves and gables, wall arches, onion roofs and more.
The Fancy-Cutt™ family of products includes decorative shingles with various profile designs that add extra visual flair to your property. In addition to Cedar, we also carry exotic hardwood roofing materials such as custom Teak shingles and our Royalwood™ Wallaba line of custom Wallaba shingles. Teak and Wallaba are both prized for their color, density and natural resins that provide exceptional protection from weather, fungus and insect damage. If your local building code prohibits the use of wood shingles of any kind, Custom Shingles can still help. We supply composite products that offer the same appearance and functionality as our custom Cedar shingles.
What People Are Saying About Us
Great products are only part of the reason why we're a leader in custom Cedar roofing. From the moment you first contact us for your free estimate and consultation, we will work to deliver a superior experience.
Here's what some of our clients have said about working with Custom Shingles:
Check out more positive reviews of Custom Shingles in our Testimonials page.