36" Handsplit Shakes
Shakes are a more rustic alternative to shingles that are notable for having one hand-split face. This gives them the rough outer appearance characteristic of traditional ranch homes, but suitable for luxury cottages and a wide range of other applications. Unlike shingles, their irregular sizing requires the use of a felt interlay for weather and moisture resistance.
Custom Shingles manufactures a 36" Cedar shake for use on heritage properties and other specialized projects. Longer than our standard shake, it offers a wide range of possibilities for customization while still delivering the quality you expect from our products.
Details & Examples:
Our 36" shakes are made from clear Western Red Cedar heartwood, with a maximum 20% flat grain in each bundle. Western Red Cedar is a popular choice for roofing thanks to its relatively low cost and excellent quality. Its rich natural color will mature over time to the weathered silver seen on older buildings, offering durable performance and moisture resistance well into the future.
Our 36" shake is random in width and available in several different thicknesses, including our smallest ⅜" product, as well as ½" medium, ¾" heavy and 1" jumbo variations. Medium to jumbo varieties can be installed with a maximum 15" exposure. All 36" shakes are suitable for use on roofs with a pitch of 4:12 or steeper, or as siding.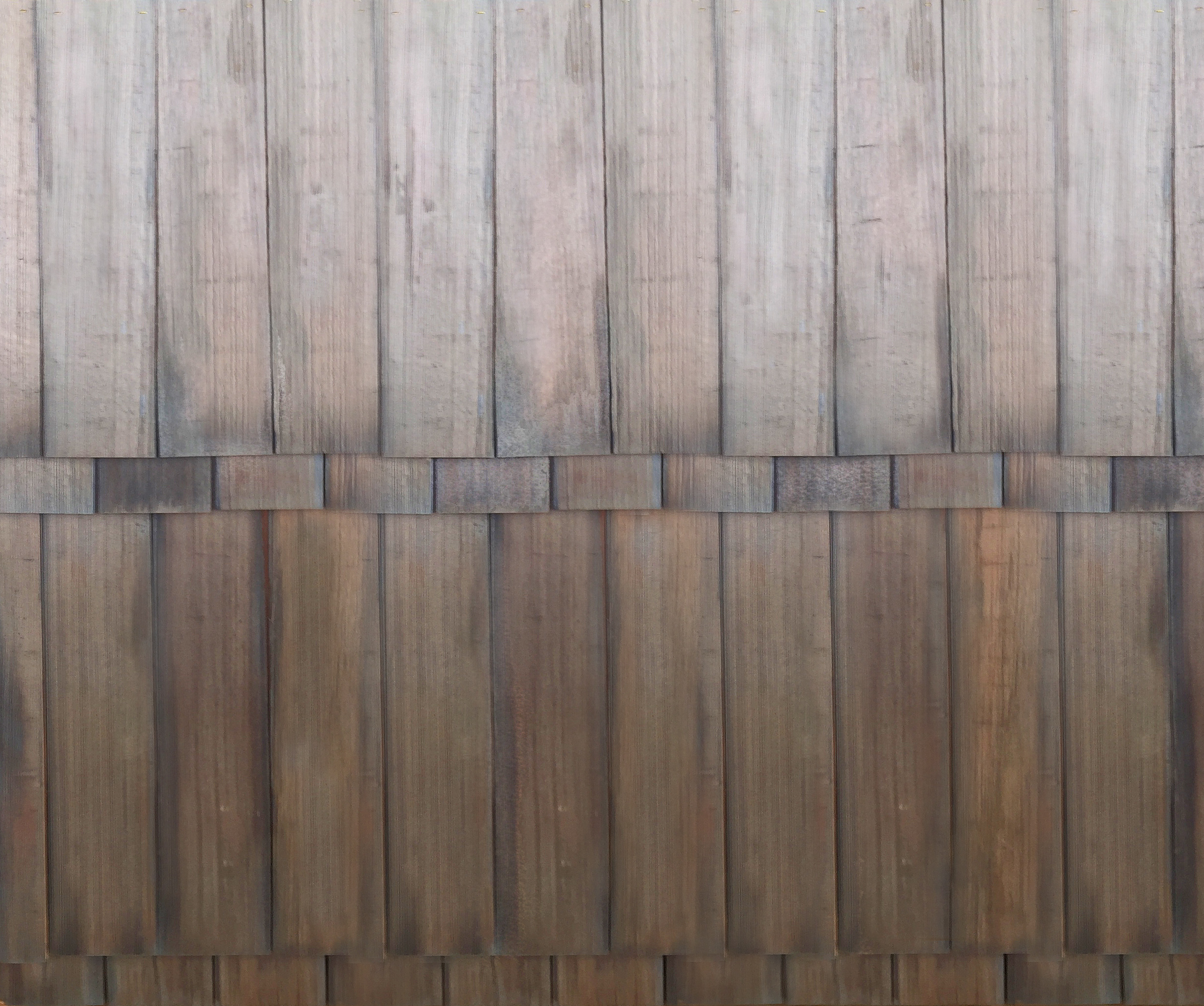 Historical photo courtesy of Wendi Kottas Peterson
Shaping and Finishing Options
Custom Shingles offers a number of exclusive customization options for our 36" Cedar shakes. These include:
Steam bending to various shapes, allowing you to create complex architectural features such as curved eaves and gables, rounded columns, carrot rakes, canoe valleys and more. Send us the details of your project, including the required radius or a cardboard template, and we'll do the rest.
Cutting to one of our many Fancy-Cutt™ profiles. Add visual appeal and improve historical accuracy with a range of available shapes, including the popular diamond, sawtooth, fish scale and half-round profiles. We also offer custom cutting and manufacturing based on a design of your own.
Pre-staining in the color of your choice. We can even stain individual shakes different colors for a unique effect. For a great example of this, check out the "Five Color Masterpiece" post in our blog.
Treatment with CCA (chromated copper arsenate) for improved resistance to mildew or decay, or with our Certi-Guard™ fire retardant treatment for compliance with Class A, B or C roofing system requirements.
Whatever your project entails, we'll work with you to ensure you get the roofing product that will bring your vision to life. Be sure to check out our Cedar shake Portfolio Gallery to see examples of some of the projects we've worked on in the past.
Request a Quote
Got a question? Send us an email, using the form below, or call our office at 386-487-1015 (local) or 877-323-3553 (toll-free)
Order Information:
There is a minimum order requirement for some of our products. For curved Cedar shingle orders, the minimum quantity requirement is just one (1) box. For Fancy-Cutt shingles, the minimum order is five (5) boxes. Depending upon current inventory, our minimum order for Wallaba and Teak shingles is generally 2,500 SF. Please contact us for additional details.